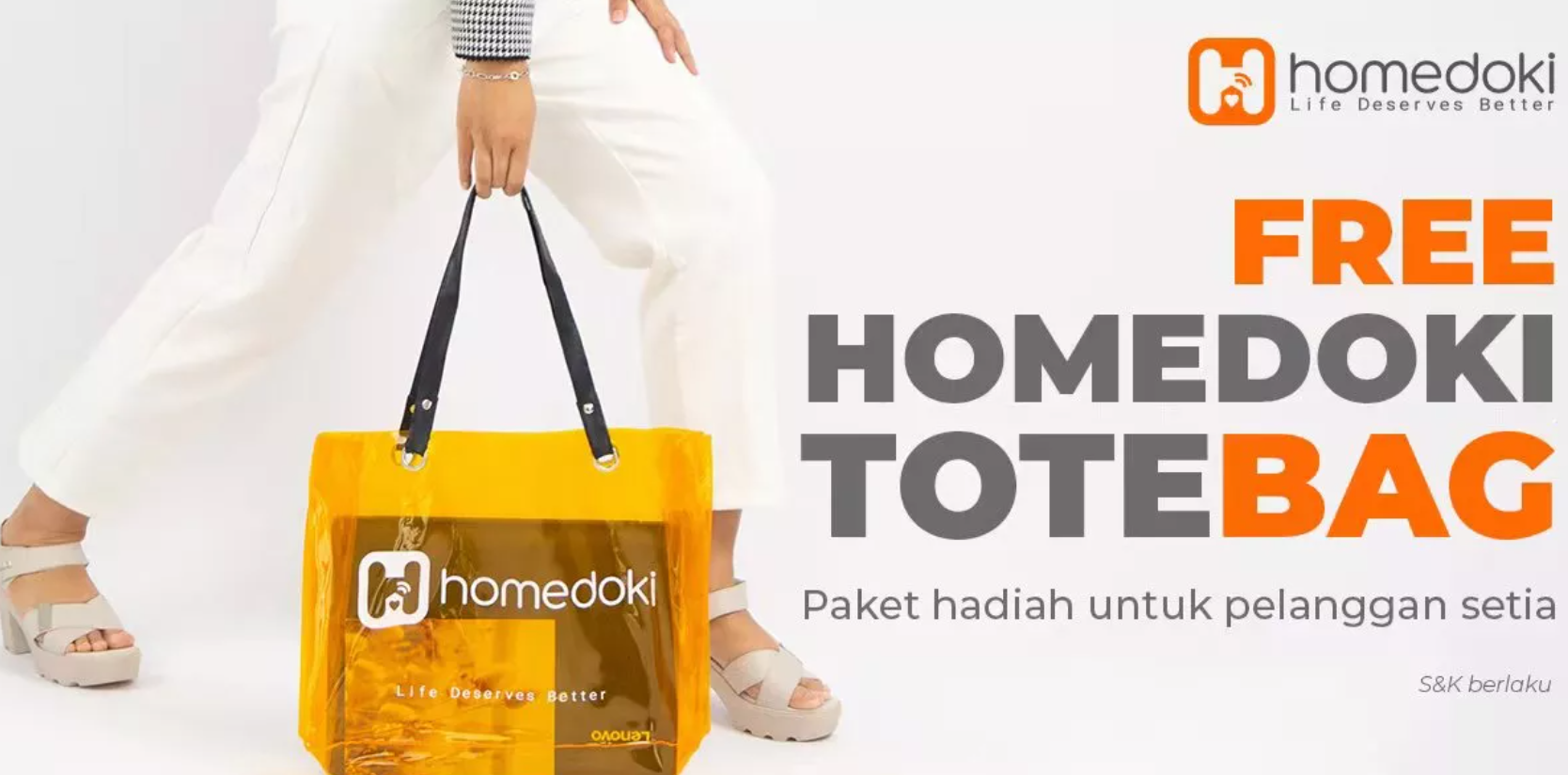 Homedoki Indonesia Raises The Bar Through Birthday Appreciation Program For All Customer
JAKARTA — Marking another year with an outstanding journey, starting September 2023, Homedoki Indonesia officially launches the Birthday Appreciation Program, #UltahBarengHomedoki. This en masse project is an extension of the regular customer loyalty program on the marketplace and raises the bar in the industry to engage more loyal customers both online and offline.
Jumping on the bandwagon was never Homedoki's objective in launching this program. Homedoki's Birthday Reward Program aims to accelerate the number of loyal customers. This incorporates the endeavor of altering the habits of customers to evolve into sustainably loyal ones, which means this project wishes to generate potential long-term valuable customers. Henny Herlina, as the General Manager of Homedoki Indonesia, prefers to execute calculated yet practical programs.
"We prioritize customer satisfaction completely. The customer journey can be tracked down before, right after the purchase, and then afterward," said Henny, who is now in charge of Sumatera's expansion. "Sure, we already calculated the program wholly, and it is more important to gather Homedoki customers as a community-based brand," she added.
Not without reason, if we dive deep into the industry, many companies have invested their time and budget to elaborate their market reach but are left unsatisfied because they missed the practical implementation. Oftentimes, what the customer says is the polar opposite of what the customer has done. Thus, synergizing and integrating the customer is currently the best move for Homedoki.
As it was strategized by Homedoki Indonesia, the program will be inclusive for all customers. Now that Homedoki Indonesia is shifting to omnichannel retail, it is beneficial to unify the business by synergizing all offline and online channels. The strategy should encompass abundant features and tactics. By forming the proper integrations, technology is no longer a limiting factor but a tool to scale up Homedoki Indonesia.