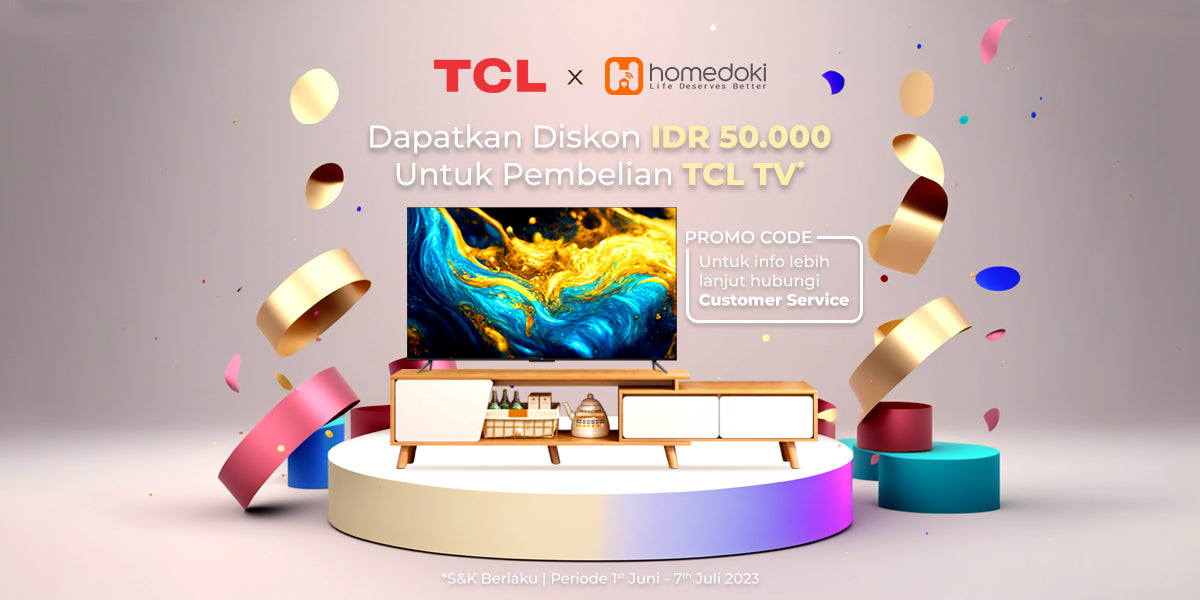 Homedoki Deal Cross-branding Partnership with TCL
JAKARTA — Homedoki dealt a cross-branding with TCL with product bundling partnership. Through this partnership, both TCL and Homedoki are expecting to overcome the challenge of attracting new market audiences. Both companies aim to introduce each other popular products; streamline customer's shopping experience and potentially increase average order value.
Not just a typical price bundling, the collaboration the benefits each of Homedoki and TCL. customers with special vouchers. The method also enables both companies to combine the complimentary products rather than sell them individually; in the hope to raise the sales volume with efficient cost. 
The bundling partnership also allows customers to have a hassle-free experience by buying the Smart TV from TCL with Homedoki TV Rack. The deal was available to the public all over Homedoki and TCL marketplace and offline stores; customers only need to put in the voucher. Relying upon the online revenue, both product offerings from TCL and Homedoki were already evaluated beforehand. This will also attract potential consumers outside the current market reach of each brand.
Diversifying the business' offers will help both TCL and Homedoki to circulate the warehouse inventory and boost the inventory clearance rate which is healthy for the companies. Bundling enables the company to create more sales and decrease marketing and distribution costs
Both Homedoki and TCL are fully committed to serve with great product quality and excellent services to the consumers. Further cross-branding offerings from Homedoki and TCL will be updated on all Homedoki social media channels, from Instagram, Facebook, and Tiktok @homedoki.id and @homedoki_store.