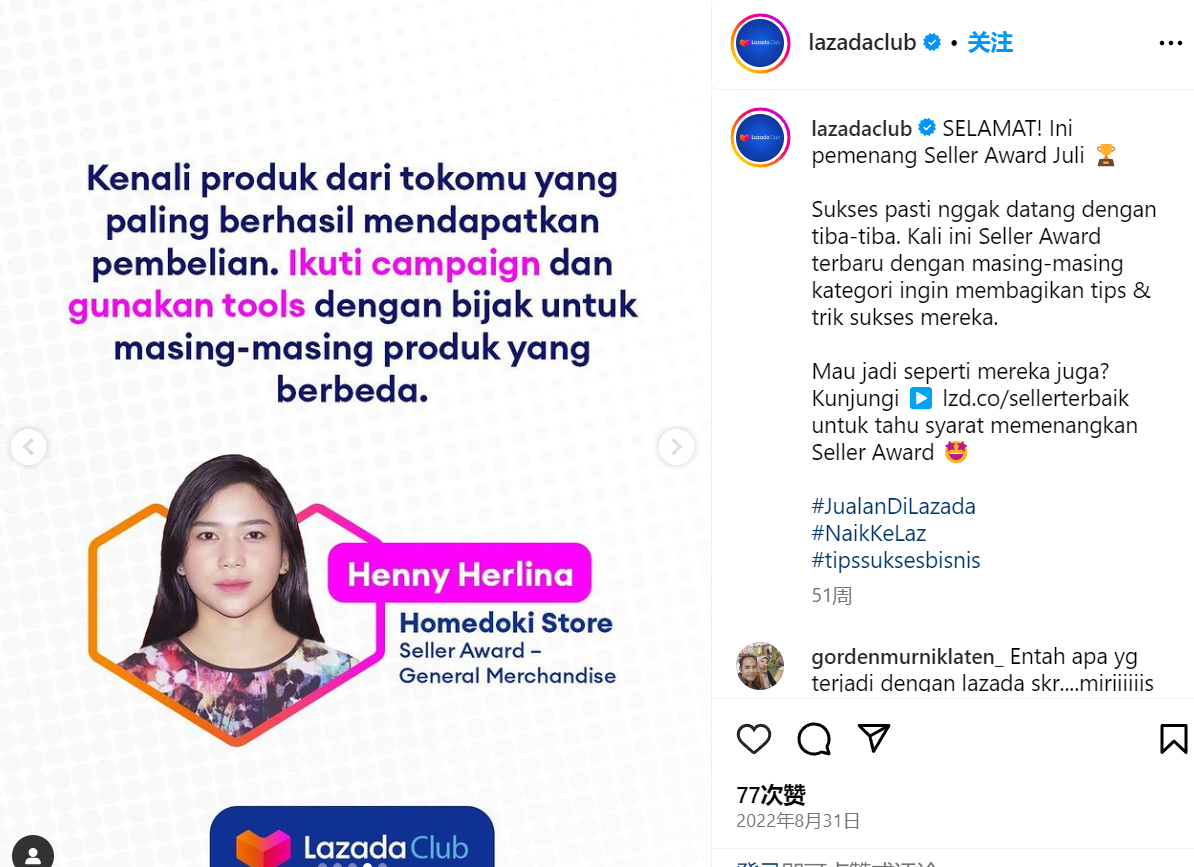 Maintaining Growth Amidst Pandemic,  Homedoki Received the 2022 Lazada Club Seller Award.
JAKARTA — Homedoki received Lazada Club Seller Award after consistently focusing on maintaining sales growth amidst the chaos of the pandemic. Ranked up to be one of the Top sellers in marketplaces, Homedoki achieved the honor after rapidly growing the online business precisely in the General Merchandise (Home Living) category. Homedoki offers timeless home living products which fulfill the market needs.
To achieve the goal, actively utilizing the tools and joining the marketplace campaigns are the main drivers of traffic growth. Realizing the importance of perceiving market behavior, Homedoki continuously works on both product and customer research. Customer loyalty matters, ensuring the satisfaction of buyers is another key to gaining more transactions.
Currently, Homedoki has more than 500.000 followers in total from all the seller accounts, with outstanding satisfaction scores for the customer (99%). This is in line with the market demands during the pandemic, tending to refurnish their home in order to support them Working From Home (WFH).
Henny Herlina, the General Manager of Homedoki Indonesia, optimistic believes that Homedoki would become a major player in the Home Living industry in the further years to come.
Henny emphasizes the important role of maximizing the function in the marketplace dashboard. "Be familiar and know more about your products along with understanding which is the best-selling product in our store," said Henny. "Keep following the platform campaign, and utilize the tools wisely for each product."
Lazada held the awarding night for the first time in Indonesia. Lazada, one of the emerging e-commerce platforms in Indonesia, announced the awardees as a commitment to appreciate the performance of business owners on their platform. There are 12 award categories rewarded for each 12 business owners in the hope to motivate all the sellers to continuously grow their business in the Lazada ecosystem.
Innovative, creative, and deep understanding of the market reach shows positive growth for Homedoki in the Lazada platform. Penetrating the business to the online platform since 2020, it is truly an achievement for Homedoki to gain profit while the pandemic strikes heavily in Indonesia.